Saturday, June 10, 2006
Google has released a Macintosh version of its Google Video Player. The Mac OS X application is a free download, and requires a system with Mac OS X v10.3.9 or later, 1GHz or faster processor and at least 16MB of VRAM.
Click
here
for the MacWorld posting.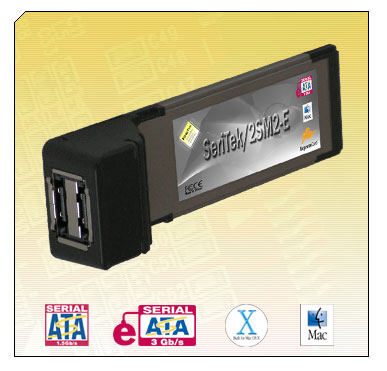 FirmTek on Thursday announced that it is shipping its SeriTek/2SM2-E ExpressCard adapter. The device enables MacBook Pro systems, which use the ExpressCard expansion interface, to connect to external Serial ATA (SATA) hard drives. The adapter costs $119.95.
Click
here
for the FirmTek website.